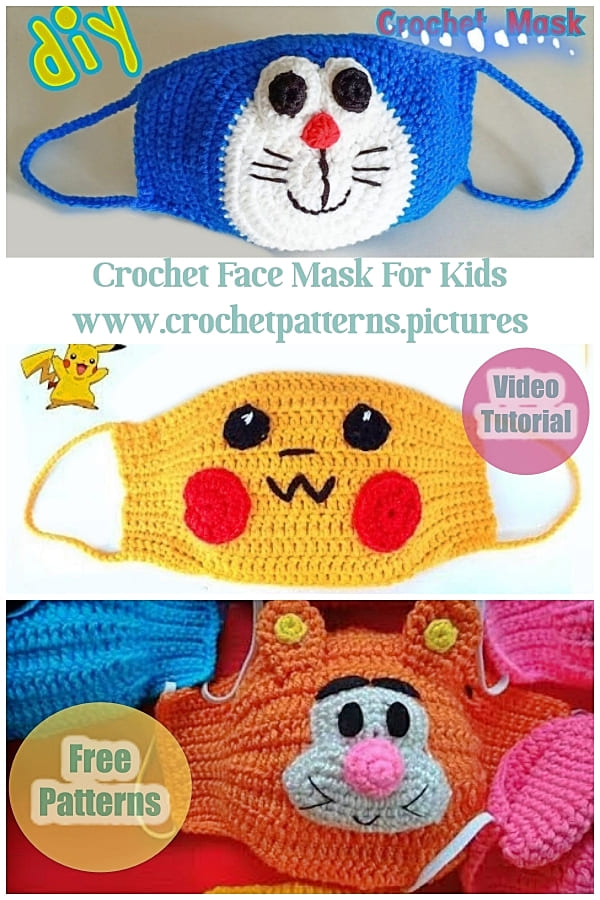 In the previous topic, we tried to help with how to make three different crochet face masks for kids. We continue from where we left off, and we will try to introduce you to a few of the facial masks that are inspired by popular cartoon heroes. Information about the narration language of the videos and the product is waiting for you in the subject again.
1. Crochet Doraemon Face Mask
Have you ever heard of Japanese anime character Doraemon? This popular anime character, which also appears on Disney Channel screens, is watched with great interest by children. A cute crochet face mask was made on the channel called Thaibaisri on Youtube, inspired by this popular cartoon hero. The video below will help you to see how the product is obtained.
Video language: Thai
Skill Level: Easy
Video Duration: 34 min
2. Crochet Pokemon Pikachu Face Mask
Secondly, the product we will introduce is a crochet face mask with Pokemon Pikachu pattern, which is our cartoon hero, which is blowing like a storm all over the world in the 90s and still continues to be broadcast on the screens. The photo of the product and the video explaining how it is made are given below. You have questions about the product by contacting the channel called "Knitting Time with Dilek" on YouTube.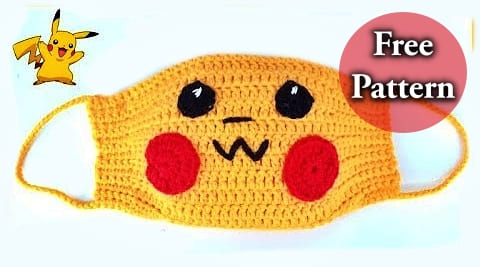 Video language: Turkish
Skill Level: Easy
Video Duration: 29 min
3. Crochet Winnie The Pooh's Tiger Face Mask
The last product we will introduce to you is the crochet face mask, inspired by the cute tiger of Winnie The Pooh. The video that belongs to Youtube channel called Live With Style tells you how to make this cute product in English.
Video language: English
Skill Level: Easy
Video Duration: 23 min