We have shared many crochet face masks for children and women. But for some reason, I did not think to post even one post for men. My husband Brain was the one who brought this issue to the agenda 🙂 He asked why I did not post for men on my blog. At that moment, believe me, I couldn't answer, I just laughed. He was very serious.
While searching the Internet, I really saw that crochet face masks for men are not made much. Many of the products I found were sold for a certain fee. But we are free product hunters. 🙂 I found two different styles of crochet face mask covers for you. I hope at least one of these suits your style.
1. Make Your Own DIY Crochet Mask Cover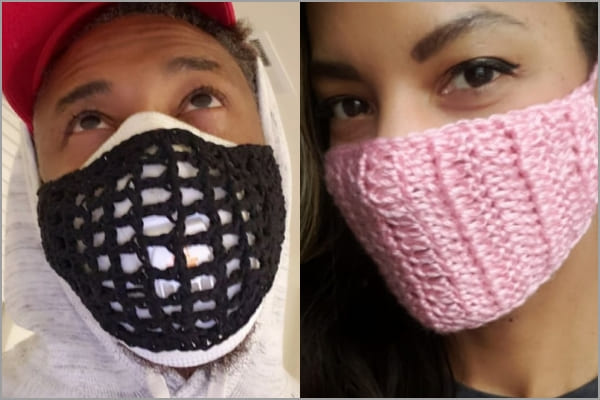 I really like the exemplary model for the woman. Likewise, my wife Brain liked the product for men. If these crochet face mask covers are suitable for your style, just click on the helpful link below. Don't worry, the links are reliable and contain no misleading content.

2. Tia's Simple Crochet Face Mask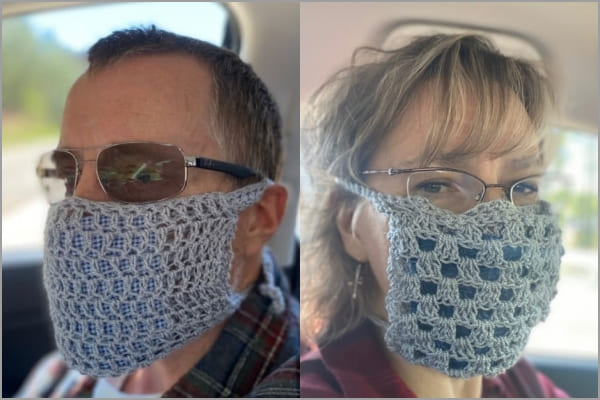 The designer of this crochet face mask is Tia. You should also look at Tia's other projects, which post her own products on her blog.

I hope the days we will recover from the COVID-19 scourge are very close. We missed our old normal life very much. Please, let's continue to follow the rules of hygiene, distance and mask.