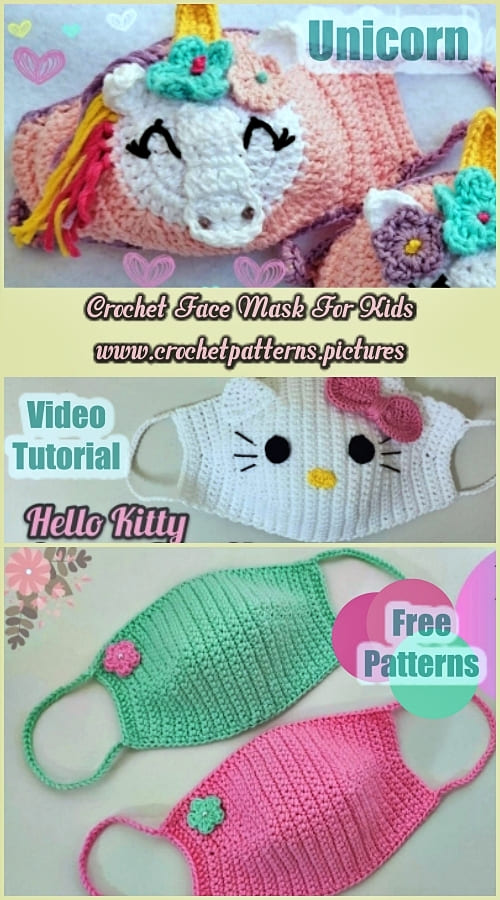 We will try to help you to make a crochet face mask for your cute kids in this regard. In the first part, we will introduce three different designs with Hello Kitty, Unicorn, and floral designs. As can be seen from the photos, these masks are more suitable for girls. If you have a boy, do not worry, you can be sure that we will include exclusive designs for other departments as well.
1.Hello Kitty Face Mask

The first product we will be promoting is Hello Kitty, one of the loveliest heroes of girls. If your child is a fan of Hello Kitty, you should first make this product before other masks. This video, published on YouTube by Mei's Handmade, takes 28 minutes and the language of expression in English.
Skill Level: Easy
Video Language: English
2. Floral Crochet Face Mask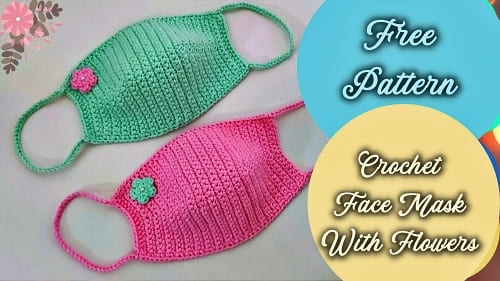 Second, the product we recommend has a simple and cute design. If you cancel the floral pattern, your boys can easily use it. Of course, we also recommend that you adjust the color selection according to your child's favorite color. The fact that the video language is in Portuguese will not prevent you from learning. When you watch carefully, you will easily understand how the product is made.
Skill Level: Easy
Video Language: Portuguese
3. Unicorn Crochet Face Mask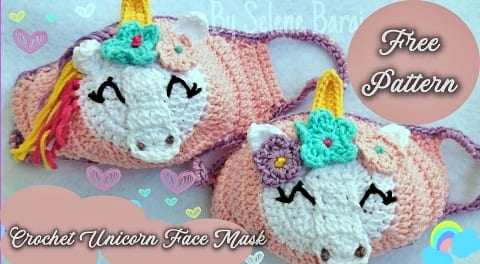 The third and last product we will recommend is the Unicorn crochet face mask. If your kid is a fan of My Little Pony, Fingerlings Tales, Smighties, and similar cartoons, you should definitely make the product in this video. Let us state that the language of the video is Spanish and you can easily obtain the product when watched carefully.
Skill Level: Easy
Video Language: Spanish