Free Crochet Rug Patterns For Kids
Elephant Rug Free Pattern – PDF – By Barbara Roy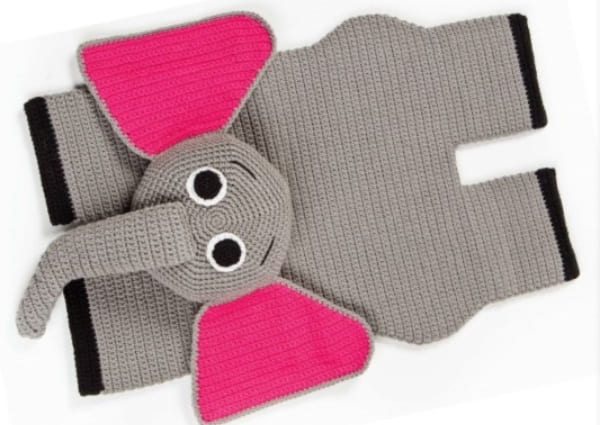 You can decorate your kid's room with this lovely crochet elephant rug. Moreover, you can download the free pattern instruction of this beautiful carpet in PDF format.
Bernat Purrrfect Crochet Play Rug – By Yarninspirations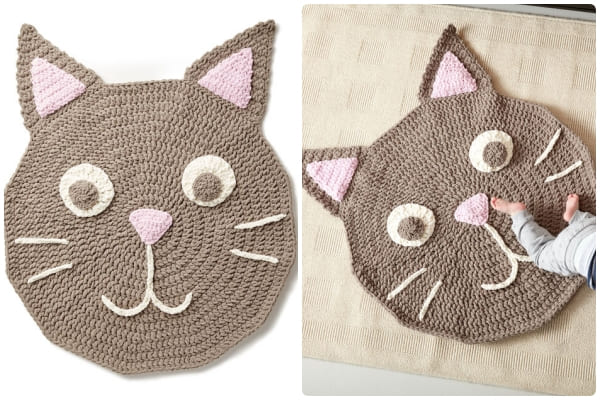 Crochet cat rug from the site Yarninspiration. You can create different results by adjusting the color of the rug to a color your child likes.
49 Cute Crochet Rug Patterns
Don't you think it's time to lay a different rug in your child's room? Aren't you tired of those stereotypical carpets? Imagine how happy a superhero character he loves or a cute amigurumi rug will make him happy? Crochet rugs are a really nice gift for cute naughty. We had a great time creating this pattern gallery. I hope you have as good a time as we do. If you need a crochet pillow in addition to these carpets, you can find a topic on our website. Hope to see you again soon.