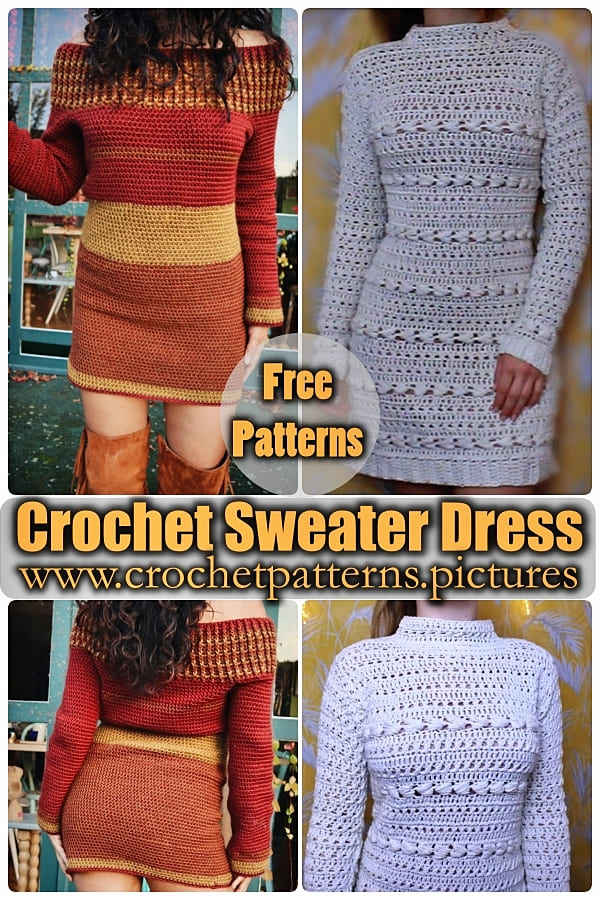 With the start of the autumn season, we will begin to see more crochet products around us. In order for you to be prepared for the autumn and winter seasons, today we have prepared a content containing pattern instructions for two crochet sweater dresses. Both products have blogs with free pattern instructions in writing as well as tutorial videos. If you wish, you can visit the blogs of these successful crochet designers and get direct written instructions or you can learn how to make the product by watching the tutorial videos. Or you can use both options and apply a more useful method. The two crochet sweater dresses are in different styles and both look very stylish. I hope you enjoy this topic we have prepared for you.
Off The Shoulder Tunic Sweater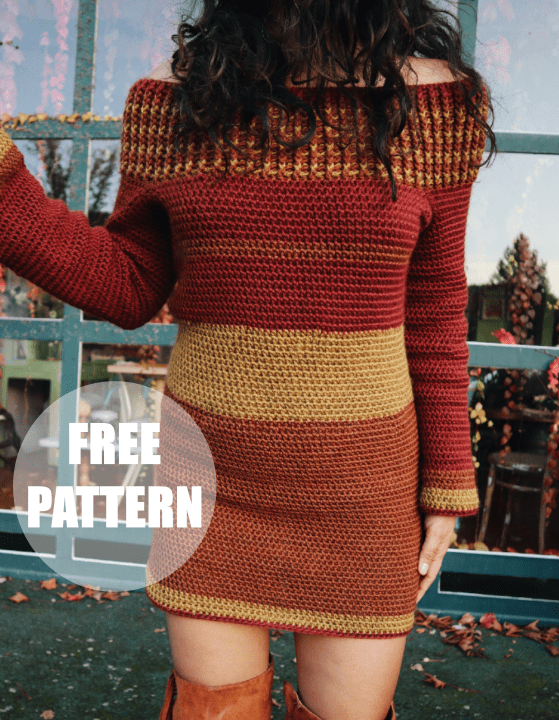 The first product we will introduce to you belongs to crochet designer Maya. We liked the open-shoulder crochet tunic sweater model very much. If you want to learn how to make this wonderful product, it will be enough to watch its tutorial video below. You can also access free pattern instructions for the product on Maya's blog. When you click the helpful link at the top of the video, you will be directed to Maya's blog. We offer our thanks to Maya here. We wish you to stay cheerful and positive in this way, Maya. 🙂
Maya's Crochet Sweater Dress – Go To Free Pattern
About Tutorial Video:
Language: English
Duration: 28 min.
Subtitle: No
Youtube Channel Name: Maya Luna Corazon
Quality: 1080P, 720P, 480P, 360P, 240P, 144P
White Crochet Sweater Dress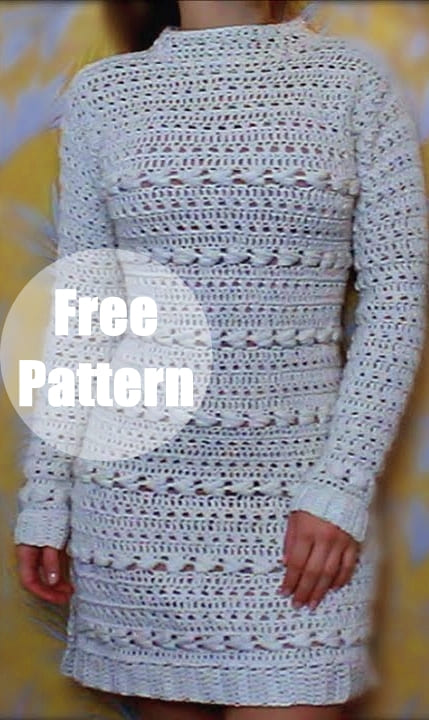 The second product we will introduce to you belongs to Brunaticality channel. We have already featured some of his own crochet designs on our website. Brunaticality, who has done extremely successful works, this time comes up with a white crochet sweater dress model. This crochet sweater dress, which is completely different from the other product, is ideal for autumn and winter days.
Brunaticality's Crochet Sweater Dress – Go To Free Pattern
About Tutorial Video:
Language: English
Duration: 45 min.
Subtitle: No
Youtube Channel Name: Brunaticality
Quality: 1080P, 720P, 480P, 360P, 240P, 144P