You started looking for clothes for your baby boy for the winter. If you have the intention of making your baby special crochet clothes, then this is for you. You will definitely find something for yourself in our picture gallery with 37 different baby boy outfits. Crochet sweaters, hats, booties and dresses are waiting for you. We would like to make a final reminder before leaving you with the design models. The design instructions of the crochet designs in this gallery are unfortunately not available to us. The reason why we create a picture gallery is to offer ideas to those who want to make crochet clothes for their baby boy. Please visit the relevant category of our site for crochet free patterns treatments.
Update 29.04.2021
Crochet Cardigans for Boys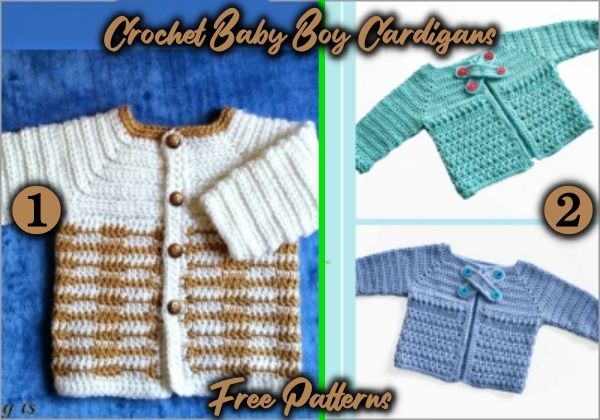 Which model do you like for your baby? Is it 1 or 2? You don't just have to choose one. You can access the free pattern instructions for both from the links below.
1.) Heartbeat Baby Sweater From My Hobby is Crochet
2.) X Marks the Spot Cardi from My Hobby is Crochet-
Update 20.01.2021
This topic belongs to the time I just opened my blog. For this reason, the designer's addresses are not included under the photos. I made mistakes like this when I was most inexperienced. The sample pictures here will soon be replaced by baby boy clothes with free crochet instructions. Please forgive me.