The crochet rug design ideas we prepared for kid's rooms were highly appreciated by the visitors of our website. We offer you crochet rug designs that you can use in many parts of your house at this time starting from the incoming mails. There was a lot of demand for free pattern instructions in many e-mails. We care that you make sure your requests. Soon you will have access to the free pattern instructions for each category of crochet on our website. Let us give you some information about our gallery without deviating from the aim of the subject. In our picture gallery consisting of 40 different rug designs, you will see many crochet projects that will adapt to your kitchen, living room, bedroom, and bathroom. Hope to see you on a different topic.
Free Crochet Rug Patterns
Thinking of adding a rug to your living room, bathroom, bedroom or hall entrance? These crochet rug patterns can be made for almost any interior design theme you have at home! Or they even give a nice new touch that you want to add to your interior! For every housewife and every handyman, these crochet rug patterns are like their own collection of crochet awnings. You can use good quality thick yarn in your favorite color to make a rug for yourself or even as a perfect gift for heating your home! There are many opportunities. Who doesn't like a few options to choose from? So follow these free crochet tutorials and learn how to make a rug for your home!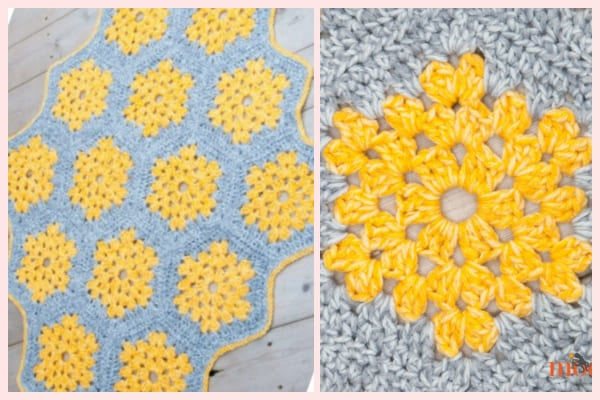 A crochet rug that Tamara calls Bee's Knees. I found the color preference great. You can make color adjustments according to which room of your home this crochet rug is decorating.
2. Chunky Hexie Crochet Rug Free Pattern Via: Cintia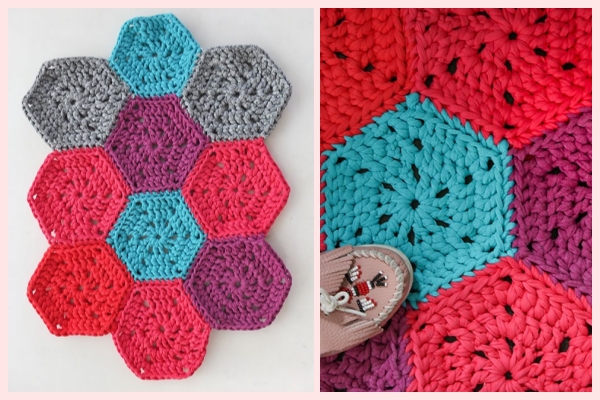 Crochet rug by Cintia named Chunky Hexie. You will learn a lot while making this pattern. This product, obtained from crocheted hexagons, has a helpful video tutorial.
Crochet Rug Pattern Ideas