It is time to renew this subject. As of April 4, I will try to include free crochet shoe patterns for baby boys on this page. I will try to make the same arrangement for the topics I opened for baby girls. I do not want to talk too much and cause your headache, so I immediately start to introduce the products I have prepared for you.
Crochet Baby Boy Shoes Free Pattern
Travel The World Crochet Baby Boy Sneakers – Via: Doroteja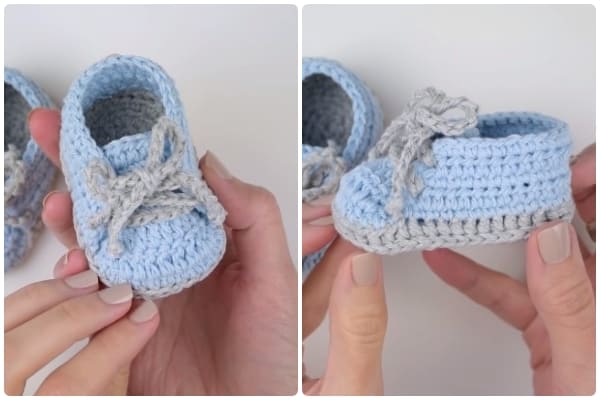 Doroteja started this project in line with the wishes of its followers. Although there are many alternatives for baby girls when you see that crochet baby boy shoes are very few in terms of variety, a product that everyone can easily make comes out. Click on the helpful link below for free pattern instructions for this cute crochet product consisting of 4 steps.
Monk Strap Crochet Baby Shoes Free Pattern – Via: Bethany

The creator of these cute shoes is the crochet designer Bethany. She herself has always designed crochet girls' shoes, even though she has a son. Finally, he decides that he has to do something for baby boys and this wonderful product comes out. But, Bethany says, changes are made to the color and button of the crochet shoes, which will bring great results.
42 Crochet Baby Boy Shoes Ideas
Welcome to our picture gallery of 42 crochet baby shoes models that will cause a smile on your face when you look. These shoes will keep your newborn baby's feet warm in winter. You may want to have your babies make one of these crochet products that are produced by women with imagination and hands. If you would like to see different crochet projects for your babies, we recommend you to visit the "baby clothes" section of our website.