Free Crochet Baby Boot Patterns
Strawberry Booties – For Baby Girls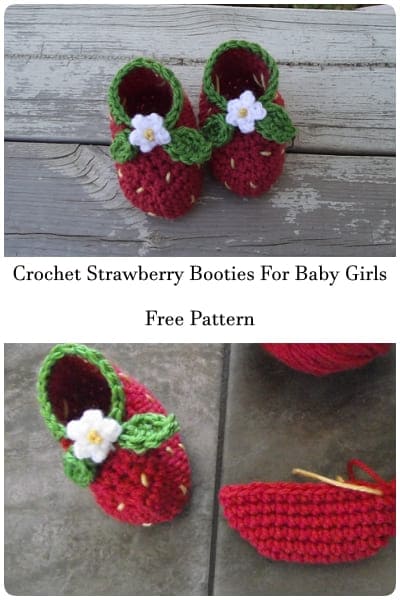 Crochet strawberry boot design for baby girls. If I have a daughter, I will definitely ask my mother to do this. I'm sure those tiny feet will look even cuter in this boot.
– Designed By 13xmama
– Click To View Free Pattern
Baby Booties – Designed By Jo To The World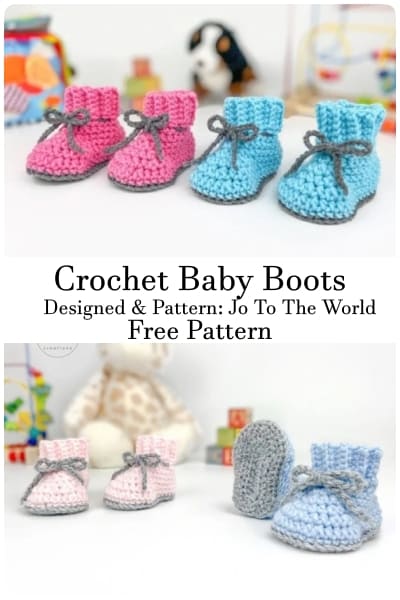 Crochet baby boots for beginners by Jo To The World. Since it contains video and photographic narration, I think that novice designers should definitely look at this content. You will be able to make 3 different sizes of crochet baby boots for newborns, 3-6 months and 6-12 months.
– Skill Level: Easy
– Click to view free pattern
Crochet Boot Pattern Ideas For Baby Girls
This time we present you with crochet boat ideas for your baby girls. Let's face it, the products made for baby girls look more adorable. Fabricated baby girl clothes were quite alternative. This situation has not changed in handmade crochet products. After examining the topic of handmade crochet boots made for baby boys you will see more clearly what we mean by looking at the projects on this subject. Without leaving too many words, we leave you alone with these cute designs.