Free Crochet Shoes Patterns
Mary Jane Crochet Newborn Baby Shoes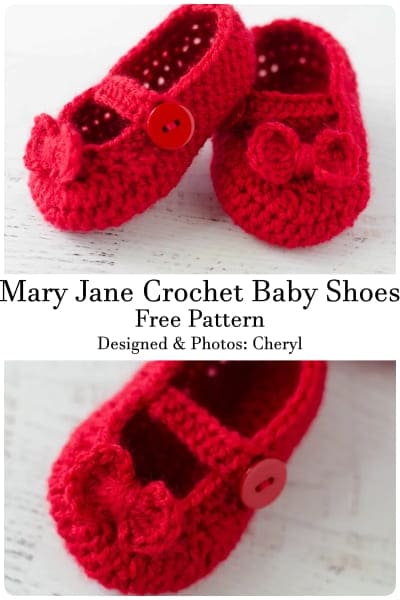 Crochet shoes design by Cheryl for newborn baby girls. These red shoes have a different significance in Cheryl's life. To get free pattern instructions on these cute crochet shoes and hear her story, you should visit Cheryl's blog.
– Designed by Cheryl
– Click To View Free Pattern
Simple & Sweet Baby Shoes– Free Crochet Pattern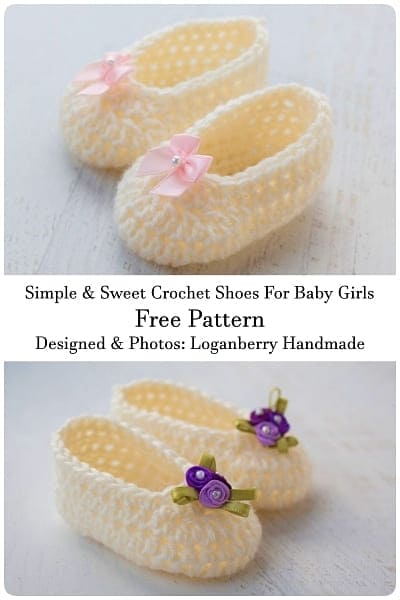 Newborn baby girl crochet shoes made with simple patterns. Susie experimented on 3 different projects before starting this crochet design. Finally, she managed to create a simple and sweet model.
– Designed By Susie
– Click To View Free Pattern
Crochet Shoes Pattern Ideas For Baby Girls
After the crochet shoes we prepared for baby boys, we are here again with the ones for baby girls. Shoes made with white, pink, green, brown and other color yarns are very cute. Handmade of these products you may want to have your own baby. Or if you are engaged in this business, you can make models similar to these shoes to offer different design ideas to your customers. Don't forget to add your favorite crochet shoe designs to your archive. If you are looking for different crochet projects for your baby girls, please visit our "crochet baby for girls" category.