Free Crochet Patterns For Kids
Caron Fancy Girl Top, 4 Years – Designed By Tammy Hildebrand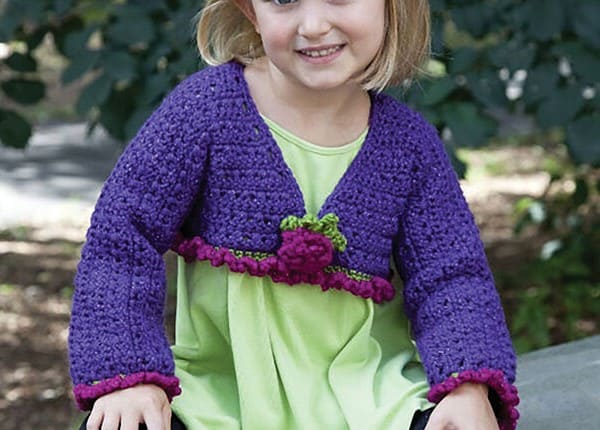 Crochet top for girls by Tammy Hildebrand. You can access the required material list and free pattern instruction from Yarninspirations in PDF format.
Skill Level:Easy
View Pattern Here PDF
View Material List
Blue Crochet Dress For Girls- Designed By Lia Govers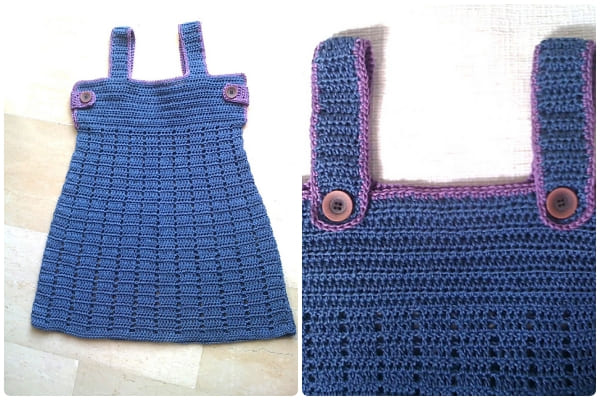 Blue crochet dress for girls. You can download free pattern instructions for this cute dress model, designed by Lia Govers, from Ravelry in PDF format.
Rainbow Crochet Granny Stripe Summer Dress – Designed By Vicky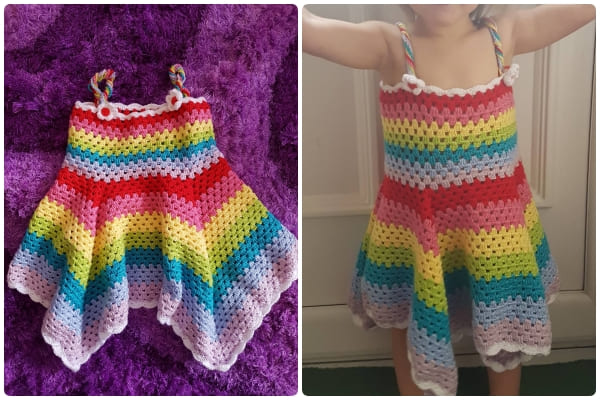 Rainbow crochet summer dress for girls from crochet designer Vicky. If I have a daughter in the future, her grandmother will definitely make this dress for my daughter 🙂 Mom, you don't need to hurry, there is some time 🙂
Crochet Pattern Ideas For Kids
On this page, we have gathered the most admired ones from handmade crochet clothing and accessories specially made for kids. Our art gallery which is usually made for girls with crochet hats, cardigans, headbands, booties, clothes, and other accessories is truly worth seeing. Pattern instructions of these designs are not available on our page. The purpose of our image gallery is to make you have a different idea. For free pattern instructions, you can reach the relevant section of our website by clicking on the link.