Free Crochet Poncho Patterns
Uptown Poncho – Free Pattern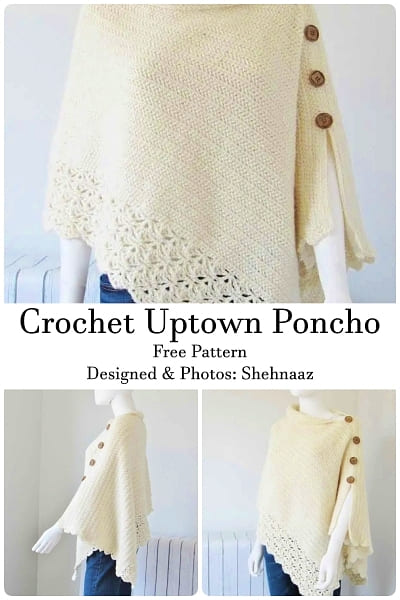 Asymmetrical crochet poncho design from Crochetdreamz. Crochet designer Shehnaaz took pictures of the poncho she had obtained and posted them on her blog, but she could not find the reality she wanted. He says that the poncho he made is much more beautiful than it looks in the photo. I can say that I am even impressed by the image in the photographs. You can reveal the details of your poncho by using different colors.
– Designed By Shehnaaz (Via: Crochetdreamz)
– Click To View Free Pattern
Such Simple Poncho – Via: Wilmade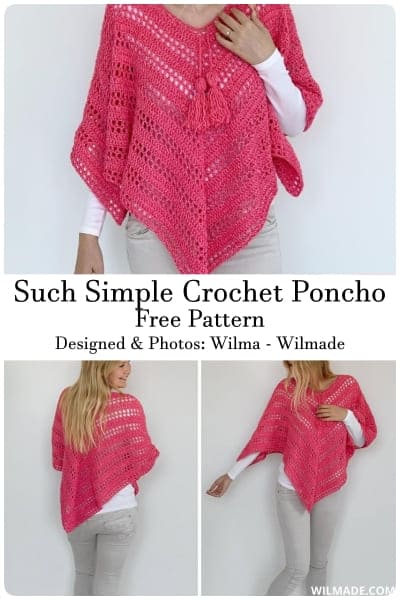 Simple poncho project by crochet designer Wilma. It's a 4-row pattern repetition and all you need to know is how to make chains, slip stitches, and double crochet stitches. If you wish, you can learn how to make this poncho model by watching the tutorial video.
– Designed By Wilma
– Skill Level: Easy
– Click to view free pattern
Crochet Poncho Pattern Ideas
We are back with crochet poncho ideas which is one of the indispensable accessories for women in winter. After seeing your interest in shawl, scarf and hat designs, we kept the style of visitors of our website in the foreground while preparing the poncho topic. We have tried to keep the age range quite wide while creating these handmade products. 53 different models are waiting for you in our design gallery where women of all ages will find something according to their own style. We think that crochet ponchos obtained with multiple and monochrome yarns will inspire you.