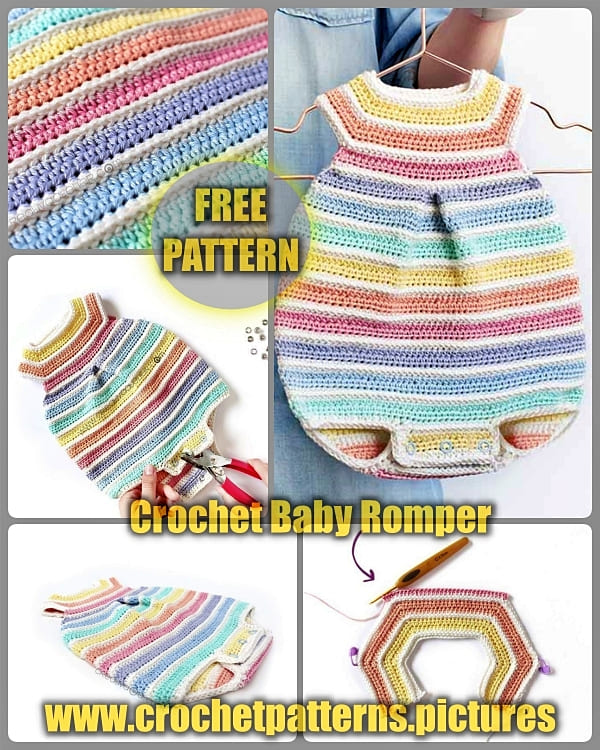 Hello crochet designer ladies. This time you will learn how to make a crochet baby romper using pastel colors. To access the free pattern instructions of the product, you need to use the router link below. This page contains sample photographs and material list information of the product.
Sample Product Photo: 1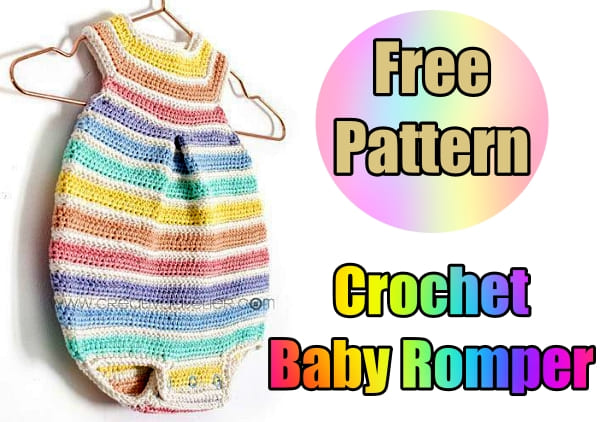 Material List
1 skein of 50 gr. 00105 Pale Cream
1 skein of 50 gr. 00403 Lemon
1 skein of 50 gr. 00401 Apricot
1 skein of 50 gr. 00408 Dusky Pink
1 skein of 50 gr. 00399 Lilac grey
1 skein of 50 gr. 00173 Pale blue
1 skein of 50 gr. 00385 Peppermint Green
You will also need:
2,75 mm (USA C) crochet hook
4 stitch markers
Tapestry needle
4 snap buttons
Sample Product Photo: 2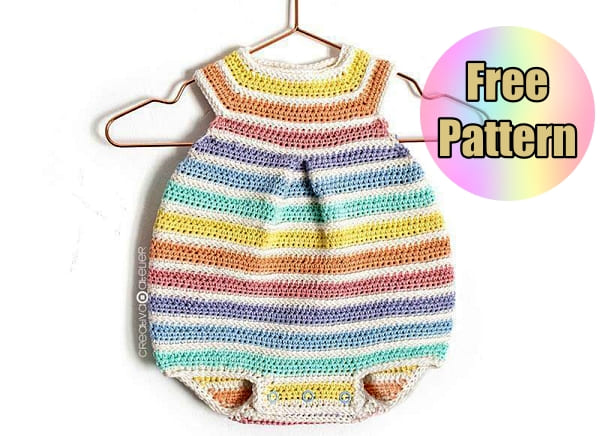 Required Crochet stitches and techniques
Chain stitch
Single Crochet
Front post single crochet
Half double crochet
Increase. Crochet 2 stitches into the same stitch
Decrease
That's all we will tell you about the rainbow crochet baby rompers. Our website includes many free crochet pattern instructions and tutorial content. We also recommend that you take a look at them. To support us, it will be sufficient to share the links of our website via social media. We will be back with a great product soon. See you.