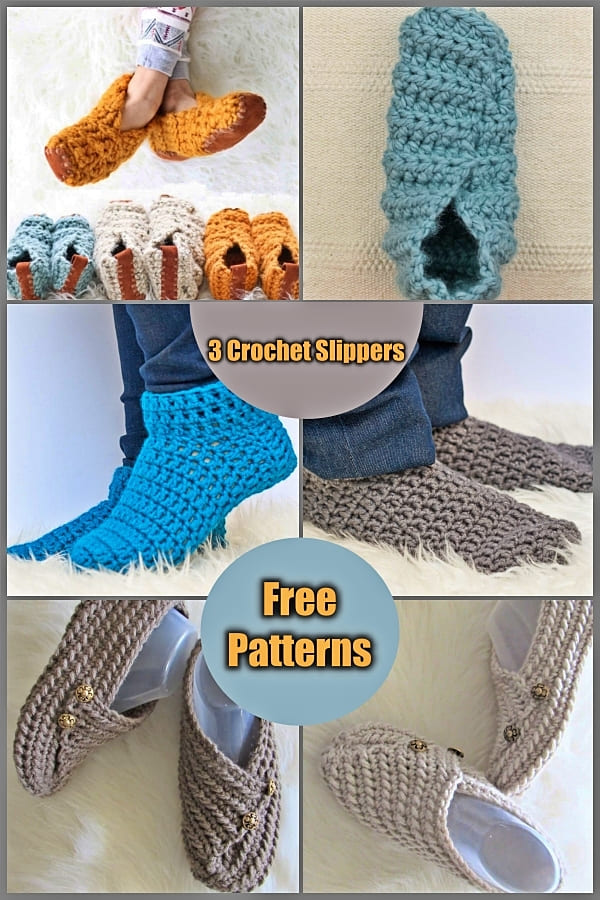 Crochet slippers that keep our feet warm during the cold winter months are a popular product because they are quick and easy to make. Thanks to the ingenious women, this popularity continues to increase even faster. Now, instead of ordinary slippers, we encounter wonderful products with different looks. We have tried to present you some of the crochet slippers that will look stylish on your feet. It is quite simple to make these visually stylish slippers. In fact, it is possible to finish one of them in as little as 1 hour. To access the free pattern instructions for the products below, it will be sufficient to click the helpful link below the images.
1. Magic Slippers / Author: SHEHNAAZ
The first product we will introduce is Magic Slippers. This design, which belongs to SHEHNAAZ, one of the authors of the Crochetdreamz.com site, is very stylish and useful. SHEHNAAZ sincerely answers all questions about the product that are directed to it. If you want to make this crochet slippers and you encounter a problem, we are sure that SHEHNAAZ will come to your rescue. Below you can find photos of the product and links to free pattern instructions.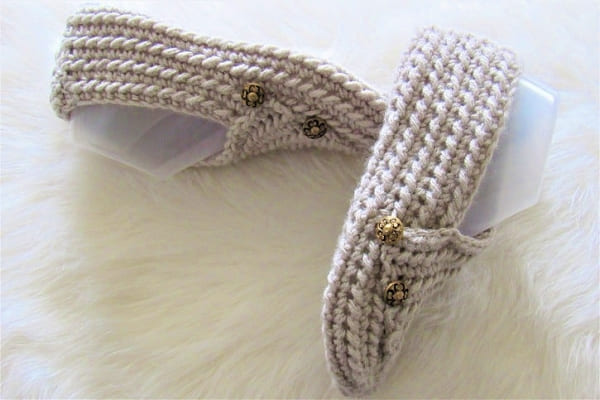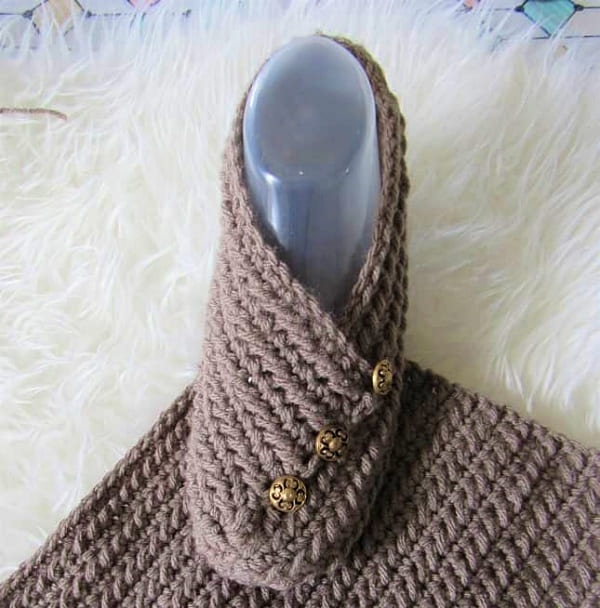 Magic Slippers Crochet GO TO FREE PATTERN
2. How to Crochet Slipper Socks in an Hour or Less
The design of the second product we will introduce is by Lindsey, who owns the website windingroadcrochet.com. The successful designer mother of two children learned crochet from her grandmother. Lindsey prepared content describing crochet slippers making for both adults and children in an hour or less. If you want to make the product in the image below, you need to visit Lindsey's website. When you click on the helpful links below the image, you can access free pattern instructions for these cute slippers.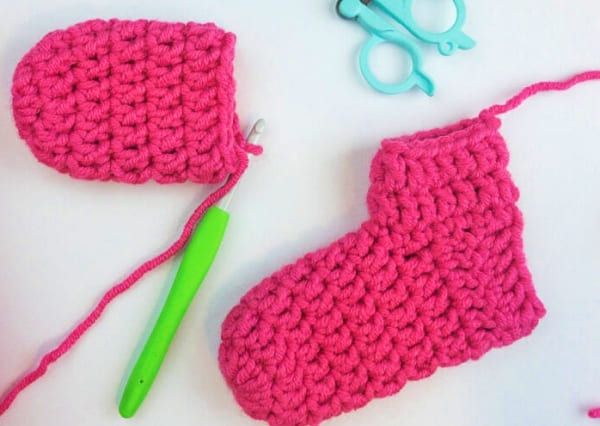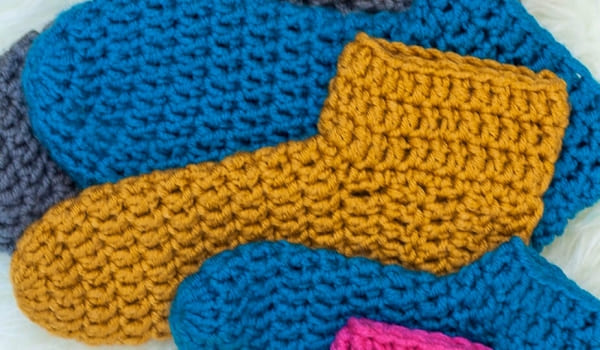 Easy Crochet Slippers GO TO FREE PATTERN
3. Easy And Fast Crochet Slippers
Finally, the design of the crochet slippers we will introduce belongs to Jess Coppom. Jess says you can make these slippers in less than 1 or 2 hours. It is a great advantage that the product is unisex and appeals to all age groups. We liked the product visually. Of course, we do not know what kind of situation it is about ease of use. You can access free pattern instructions for these wonderful crochet slippers from Jess by clicking the helpful link below the image.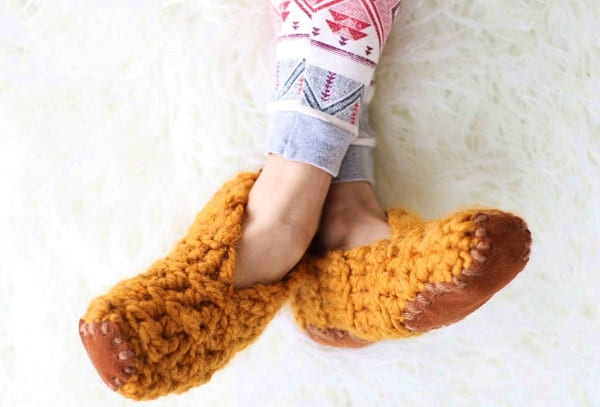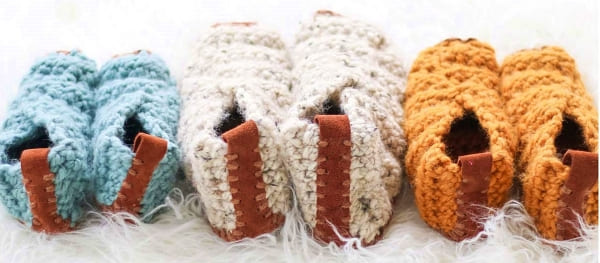 Easy + Fast Crochet Slippers GO TO FREE PATTERN