Free Crochet Handbag Patterns
Summer Day Bag Free Crochet Pattern – Designed By Lindsey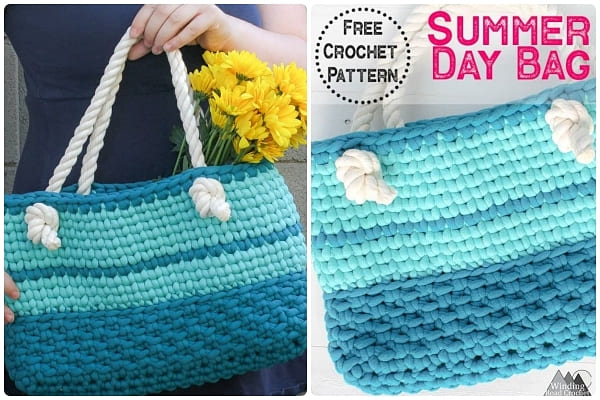 If you are looking for a crochet bag for the summer season, I suggest you review this design by Lindsey. This bag, which is obtained with different variations of single crochet stitches, does not actually have a complex structure as it seems. To have a cute and durable crochet handbag in the summer, you can visit Lindsey's blog at the link below.
Crochet Tassel Tote Bag – Designed by Trish Warrick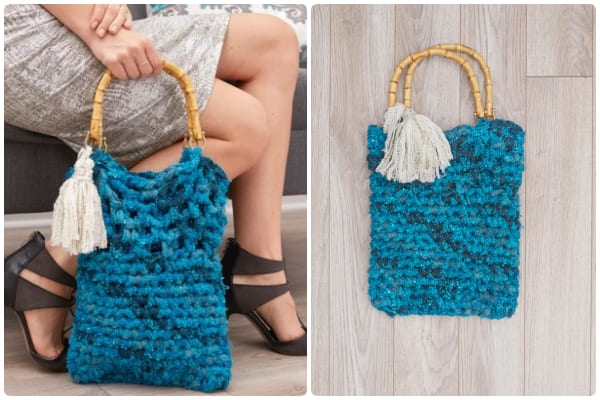 Modern crochet handbag by Trish Warrick. You can get very different results by just making a color change. You can download free pattern instructions for this bag from Yarnspirations in PDF format.
Skill Level: Easy
View Pattern Here -PDF
Crochet Ruffled Bag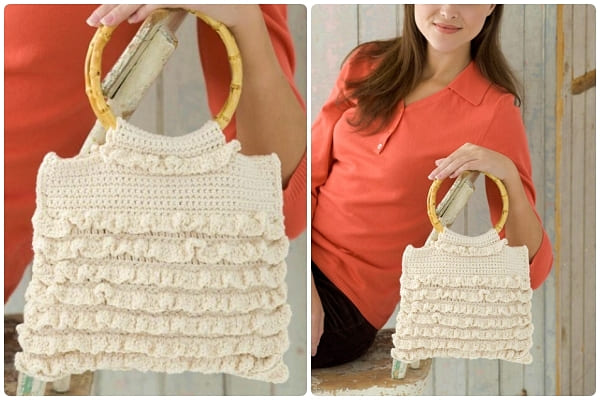 Designed by Michele Wilcox
Skill Level: Easy
View Pattern Here – PDF
Crochet Handbag Pattern ideas
Welcome to our topic about bags, which is one of the most important accessories for women. We are sure that you will find something according to your own style in our picture gallery with 40 crochet handbags with modern-looking and stylish designs. We have decided to present these beautiful bag models to you regardless of the summer and winter seasons. If you are a beginner to crochet or you are ladies who have mastered this business, you will find many different designs that will inspire you in this regard. We would like to make a small reminder for new visitors to our website. If "free pattern" does not appear in the topic, please do not ask for pattern instructions. When you visit the relevant category on our website for crochet free patterns instructions, you can access the construction instructions for many crocheted products.