Update 21.04.2021
If you're new to the world of crocheting, you might be a little intimidated when it comes to crochet carpet patterns. It may seem like a daunting task, but there are free crochet patterns for beginners! There are many beginner crochet projects out there that include all of your favorite designs and colors. Learn how to crochet a rug that fits your style and which you can't go wrong with. Whether you are looking for free crochet baby blanket patterns or free Afghan crochet patterns for the winter season, you are sure to find a project that fits your style.
Don't be afraid to take on beginner status. Everyone has to start somewhere! Check out these free, easy crochet carpet patterns. Even the most inexperienced crochet worker can make a favorite Afghan for themselves or for someone they love. No need to be stressed out – keep the patterns simple and develop crochet techniques. Master new techniques, try some stitches and experiment with colors.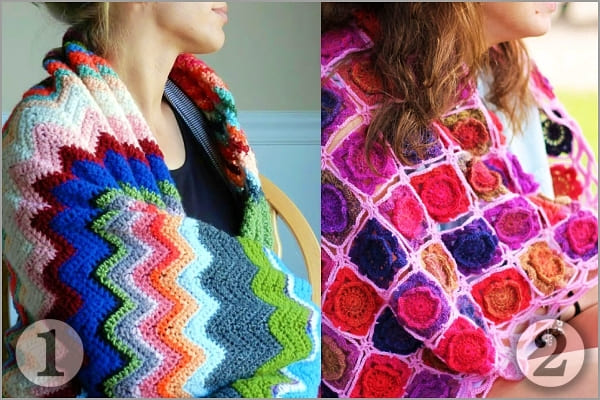 Skill Level: Intermediate
1.) Chevron Blanket From Elise Engh Studios
2.) Primrose Blanket from Home Of Colour
Update 01.02.2021
Hello friends. The pictures below are for guidance only. I posted this way in the early days of my blog. Many subjects consisted of pictures brought together just to give an idea. As a result of your warnings, I am now creating topics that contain free pattern instructions. Of course, I will not end this topic this way and I will try to keep it up to date as much as I can. The top of the page will be kept up-to-date for free crochet blanket contents.