Free Crochet Booties Pattern
Winter Snowflake Crochet Baby Booties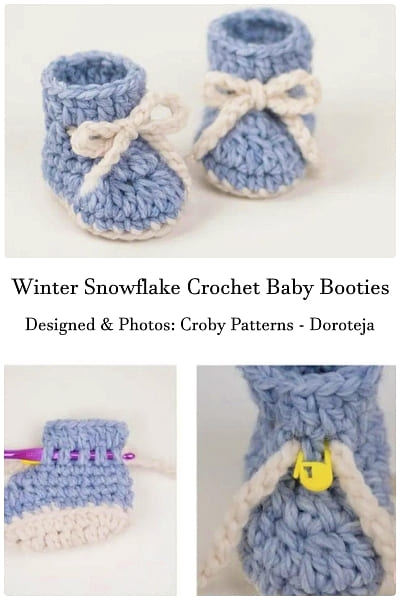 Doroteja presents you what he was inspired by for this crochet project, which yarn he chose and great tips for making baby boy shoes on his blog.
– Designed By Croby Patterns
– Skill Level: Easy
– Click to view the free pattern
Winter Snowflake Crochet Baby Booties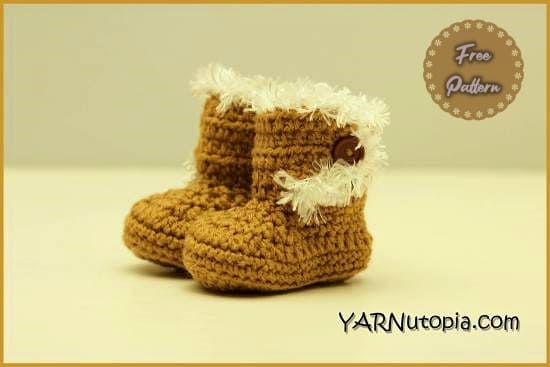 Tufted crochet baby boots by Nadya. Nadya has also prepared an educational video on Youtube.
– Designed by Nadia Fuad
– Click to view the free pattern
Crochet Boot Pattern Ideas For Baby Boys
Do you have the idea of making crochet shoes or boots for your baby boy? Or you will do it yourself, but you don't have a project? Then you can find something for yourself in our gallery of 52 different crochet baby boys. Most of these products are handmade by skilled housewives and have a modern look. We tried to select the colors and patterns of the products in accordance with male babies. We hope we have succeeded in this matter. Please share your positive or negative comments with us. Hope to see you in a different crochet project.