Hello. From 21.04.2021, this page will now include free pattern instructions as well as modern crochet bag design photos. My blog now appeals to a wider audience and I am trying to do the best in this regard. Beginners to crochet need free patterns, not ideas. For this reason, I will try to include both modern crochet bag pictures and free pattern instructions on this page, considering all my visitors.
Modern Crochet Bag Free Patterns
Crochet Seashell Bag – Via: Erangi Udeshika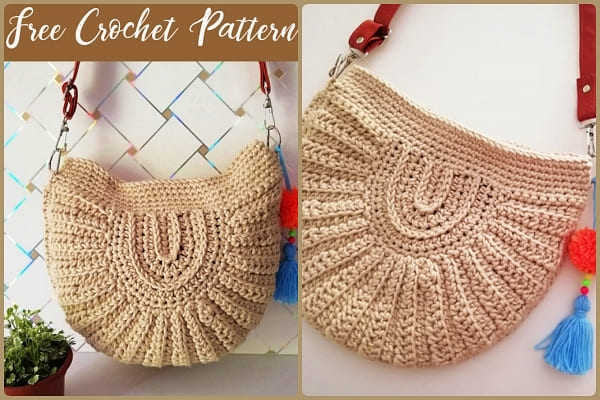 Crochet bag which crochet designer Erangi Udeshika named seashell. You can use it with your straw hat in holiday areas. This crochet bag is made by combining two semicircles together. It is actually quite easy to make the seashell bag that looks tough and has a complex pattern.
Crochet Granny Square Tape Yarn Bag – Via: Susana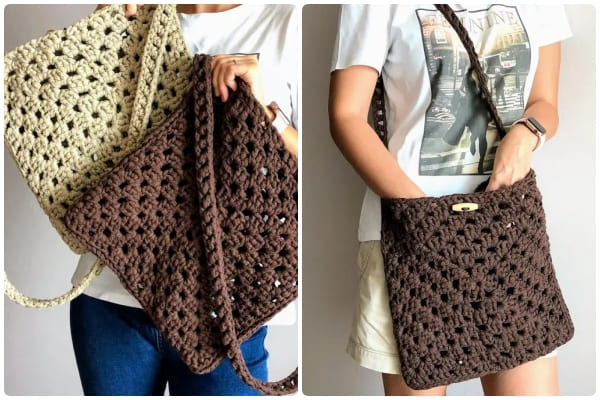 This bag model belongs to crochet designer Susana. She managed to get a new model inspired by the Raffia crochet bag she had made before. If you like Granny Square patterns, I think this design should definitely be in your archive. In addition, it is possible to complete the project easily and quickly.
These crochet bags with unique patterns and stylish designs are really worth seeing. 57 We hope you will find something in your own style in our art gallery with modern crochet bag design. By changing the yarn colors and bag handles of these bags, you can achieve much different results. If you are a crochet expert and you trust the products you make, please contact us. We can publish your paid or crochet-free pattern instructions on our website for you. Please switch to the relevant category of our website for free pattern instructions. In the coming days we will be back with crochet bag ideas with different designs and designs. Hope to see you very soon.
Modern Crochet Bag Design Ideas